Writing a CV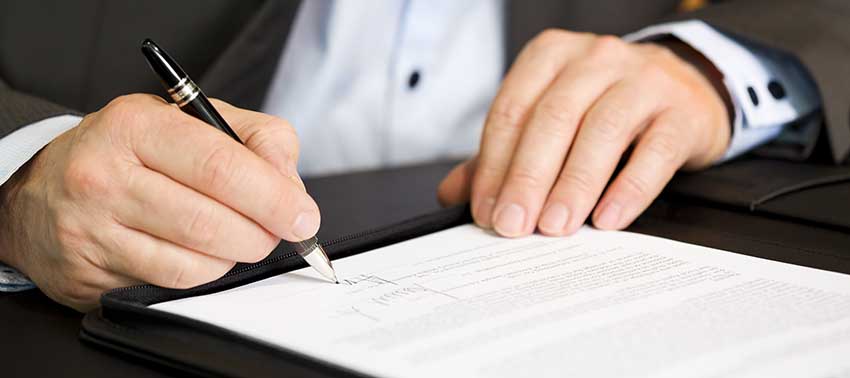 Just like a commonly used term "a resume" in the United States and Canada, a CV or a Curriculum Vitae (from Latin) is a summary of your experience, skills and education. This particular document is used by business persons who are seeking positions within a company from another country. Writing a CV on one's own can be tricky so instead of being mussed with it let our writers assist you.
How We Begin
Our writers begin with the information provided by you in the order form you fill out when placing an order. Please keep in mind while you are filling out your order form that providing as much information as you can will assist in preventing delays in your piece. Our writers are well versed in the current business standards for writing a great CV that will make you experience and skills stand out to a potential employer.
Reviewing
After our writers have completed your piece it will be sent to you for review. Please make sure that you review every aspect of your piece for accuracy and request for any changes to be made in a timely manner to avoid extra charges. If you wait too long to request for changes, your piece may fall into a new order category and require additional fee.
Our writers make no guarantees about what will happen when you submit your CV to a company. There is no way to tell what a company is looking for, while reviewing any of the multiple CV's they receive. Our writers are only responsible for writing the CV to the current business standards and with the information which you provide.
What Is the Difference Between a Resume and a CV?
The difference between the two is not that much really, just the context in which they are used. A resume is used when seeking a position inside of the United States and/or Canada. It is used to summarize your skills, work experience, and education for a potential employer. A CV is the same thing only it is used when applying for positions outside of United States and Canada. It is the business standard norm for other countries.
Nevertheless, both of the types are becoming increasingly popular all over the world. When observing them from this point of view, the main evident difference is in length: a resume is as a rule shorter as it describes professional experience when applying for a job; a CV is an academic achievements letter, where all published works and researches are to be displayed.
CV Template: No One Does It Better Than We Do
For you not to worry about the quality of our papers we have composed an example of our work which is presented for guidance only and cannot be used in whole or partly as is the property of this website. Why do you need to read templates in order to compose your own one? The answer is obvious: reading other's mistakes will help you to be aware of and avoid your own ones. Additionally, you will have a smooth plan on how to start the process right now and not put it away all the time. We bet many people really want to write a breathtaking CV but the main reason why they do not do that is that they ridiculously have no idea what to start with.
After having gotten a skeleton of a perfect CV on our website you will put aside all your qualms and fears and be ready to start. You will not only have ample of time for correcting it and preparing other essential documents such as cover letter, motivation letter, portfolio, list of academic records and many others.
Nota Bene! The template provided on this website is not a finished product, neither it is a magic wand to get access to every job position. Only thoughtfully composing your own CV and taking into account your personal peculiarities as well as the requirements of the employers will lead you to getting the job of your dream. Also, different paper is specially fitted to a different stage in life: a recent graduate and high schooler typically will use different templates to create their unique work.
That is why we have basically done a great work when creating a service that helps pupils, students and people of all ages to create their personal letter of life experience and be competitive on the field of employments.
Personal information goes at its first place and is essential for presenting yourself. Here you put in all private information like name, address, date of birth, ways to get in contact with you. Sometimes photo and gender are necessary, sometimes not. Always inquire this nuance with the employer;
Put your desirable position at the beginning of the CV so that everyone knows what you are applying for right one from opening of the document;
Start your work experience with the most recent occupation so that employer sees what you were doing right before you came here;
The same applies to education: the school should be the at the bottom of the list, it does not carry much necessary information;
Skills, foreign languages and other knowledge should be placed accordingly after all essential content;
Use an impressive design to stand out. It should not be gaudy but still emotional enough so that it will be memorable for the employer;
Have an effective repartee for tricky questions, prerequisite the possible interests of the employer and state them in your CV as well;
Point out key skills that are crucial for the potential job. Bold them or use any other way to make them grab employer's attention;
Wrap it up, be laconic but still captivating. Leave an encouraging statement pointing on your readiness to dedicate yourself to the new occupation.
Why It Is Better to Order a CV From Us and Not Get One Online
All these statements listed above can easily be accomplished by our versed writers as it is exactly what they are doing in our company. No need to say how many business papers they have written already and how much of experience they have gathered by that. The result you will get after having ordered our help will speak itself. We cannot guarantee your successful application for the job, that is true. But we can guarantee you that your CV writers will dedicate themselves to your paper to make you fully satisfied with it and keep it updated to all the fresh requirements and rules.
You will not find any similar CV to yours as we will do a completely individual paper reflecting your personality at its most. Profit from our services and be successful today!